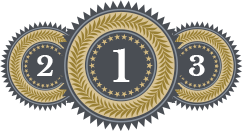 ABOUT SMART VITICULTURE
Dr Richard Smart founded Smart Viticultural Services in 1990. The business was renamed Smart Viticulture in 1997. The company now operates from Victoria, Australia, previously from Tasmania and Port Macquarie, New South Wales.
Smart Viticulture is a viticultural consulting business which relies on Richard's acknowledged expertise. Smart Viticulture has consulted to over 300 clients in around 40 countries of the world, ranging in size from the largest vineyards and wineries to the smallest. Richard's aim is to always provide advice on the world's best viticultural practices. While his outlook is quintessentially New World , Richard is very well aware of the richness and heritage of Old World viticulture, and can appreciate both points of view. His clients appreciate his contemporary, international perspective and find it of great commercial value.
However, there are affiliated activities which also contribute to the business of Smart Viticulture. These include conducting canopy management workshops, and by now there have been over sixty of these conducted in most vineyard countries of the world. These are based on Dr Smart's best selling book "Sunlight_into_Wine". In 1997 he presented joint seminars on canopy management in Australia with the Oregon vigneron Scott Henry, developer of the famous training system of the same name. He has also conducted seminars on Italian and Spanish grape varieties in Australia.
Dr Smart is frequently invited to speak at grape and wine conferences around the world. He has a reputation for presentations that are both engaging and humorous.
Another related activity of Smart Viticulture is conducting educational_tours for winegrowers; these have been conducted to Australia, New Zealand, Chile and Argentina, Spain, Portugal, Italy and France. These can be conducted on demand.
Dr Smart has developed a method to study vineyard climates. This allows one to find the closest climate match of a grape producing region in the world to any one vineyard site. This is an invaluable guide to variety selection. As well, it can predict risk of frost, downy and powdery mildew, and botrytis.
Technical journalism is also an activity of Smart Viticulture. Richard writes regular feature columns for the Australian and New Zealand Wine Industry Journal (www.winetitles.com.au) and also the Californian magazine Practical Winery and Vineyard.(www.practicalwinery.com)
The self given description 'flying vine-doctor' is a good description of Richard's life style. He is constantly passing from the Southern to Northern Hemisphere. As well as offering vineyard visits, Richard also does telephone and internet consultations. The "flying vine-doctor" may be found at airports around the world, often to be seen working with a lap top computer. He is always in touch by email at vinedoctor@smartvit.com.au
Would you like advice from Dr Richard Smart, the "flying vine-doctor"? Contact him here.
Specialities of Smart's consulting advice include:
Suggestions as to varieties, rootstocks and clones, usually based on climate or soil conditions, and also site selection;
Advice as to canopy management procedures, which is the best trellis system suited to the vineyard;
Advice on irrigation and nutrition management, as means of controlling vigour and wine quality;
Over recent years consultation has extended to Asia especially China where vines may be buried in winter. This contrasts with other Asian countries like Thailand and Myanmar with vineyards in the tropics, and two growing cycles a year, where Dr Smart also consults;
Since 2010 Dr Smart has become concerned about the world wide occurrence of grapevine trunk diseases. He has identified the problem in many countries and wine regions where it was not known to exist, and has developed protocols to control these diseases in commercial vineyards.
ABOUT DR RICHARD SMART

So-called "The Flying Vine Doctor"
Richard Smart has been involved with viticulture since 1966. He is very experienced as a viticulturist, from a teaching, research and consulting viewpoint.
He graduated from Sydney University with Honours in Agricultural Science in 1966 and, subsequently has earned another three degrees. His M.Sc (Hons) from Macquarie University in Sydney was awarded to a study of sunlight use by vineyards.
Dr Richard's Ph. D from Cornell University in New York State was study under the famous Professor Nelson Shaulis of Geneva. In 1995 he was awarded a D. Sc. Agric. degree by the University of Stellenbosch, South Africa, in recognition of research into canopy management effects on vineyard yield and quality.
Photo on right of "Dr. Richard Smart and his Professor and mentor

Nelson Shaulis of Cornell University.
Photo taken January 1988 in New Zealand"
Most of Richard's career has been in viticultural research and teaching, at Griffith, NSW, at Roseworthy College in South Australia (including a period as Dean, Faculty of Oenology), and also as Government Viticultural Scientist in New Zealand. With his team of co-workers he helped lay the viticultural foundations for an emerging, quality-oriented and internationally competitive wine industry.
He has authored or co-authored over 380 publications, including the internationally acclaimed book "Sunlight into Wine" which is regarded globally as the reference on canopy management. Another significant achievement was as Viticultural Editor and principal contributor to the multi-award winning The Oxford Companion to Wine (1994, 1999, 2006 and 2014), edited by Jancis Robinson MW.
Richard Smart has helped to popularise the role of viticulture in the wine business, in an industry where the limelight is invariably given to "winemakers". Richard's strong beliefs about winemaking in the vineyard have now become industry by-words, but this was not always the case. Feature articles about Richard and his views in global wine magazines like The Wine Spectator, Decanter, Wine and Spirit International as well as international newspaper wine columns have helped spread the message.
Since the mid 1980s Dr Smart has also been involved in international consulting, initially on behalf of the NZ Government as a supplement to research. Consulting has been a full time occupation since 1991, and he has consulted to over 300 clients worldwide. While many clients want to use Richard's expertise in canopy management to improve wine quality and vineyard yield, complete viticultural advice has been given on a range of issues like choice of site, variety, rootstock, irrigation and nutrition management. Smart Viticulture also offers seminars on canopy management (over 50 have been conducted to date around the world!) as well as educational grape and wine tours and intensive viticultural training.
Dr Smart now lives in Victoria, Australia.
Awards to Dr Richard Smart
1970 N.S.W Public Services Board Traveling Fellowship, for research in Israel.
1971 Auscott Postgraduate Scholarship, NSW, for graduate study in USA.
1980 French Government Scholarship, for study in France.
1983 Walter and Carew Reynell Fellowship, Roseworthy College.
1983 Honorary Research Lecturer, American Society of Enology and Viticulture.
1989 New Zealand Wine Industry Personality of the Year.
1989 Honorary Research Lecturer, South African Society of Enology and Viticulture.
1990 Honorary Life Membership, New Zealand Society for Viticulture and Oenology.
2001 Honorary Research Lecturer, South African Society of Enology and Viticulture.
2004 For contributions to New Zealand wine industry, personal award.
2004 Wine and Spirits Magazine (US) October, One of world's 50 most influential winemakers
2004 Wine Industry "Personality of the Year" for Innovation, Wine magazine, UK.
2005  Among "50 Most Powerful Names in Wine", Decanter magazine, UK
2007 Inducted to New Zealand Wine Hall of Fame
2015 Best Technical Writer award, Australian Wine Communicators
2018

Fellow, Australian Society for Viticulture and Oenology